Nintendo has announced a new charging stand for the Nintendo Switch. The adjustable stand will launch on July 13 at the suggested retail price of $19.99.
The charging stand promises to make playing in Tabletop mode much easier. The device comes with a handy port on the side for an AC adaptor – so you can charge your Switch while playing.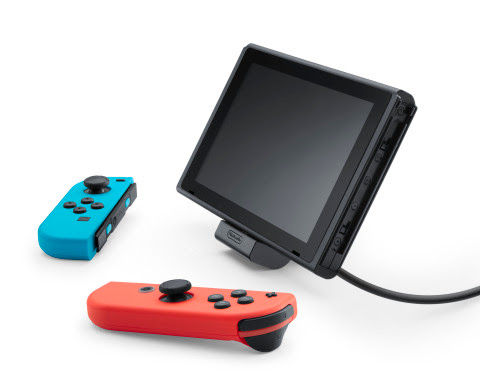 The device also provides the added bonus of being adjustable, so you can angle your Switch to create the best viewing angle for playing in different environments.
With the Nintendo Switch playable in three modes – namely TV mode, Handheld mode and Tabletop mode – it's already pretty versatile. The new device promises a compact and sturdy way to nestle your Switch on any flat surface. Nintendo suggests things like tray tables, airplane trays, or maybe your desk – handy for playing at work then (when the boss isn't looking of course). It's all about convenience really.
The Nintendo Switch charging stand will launch on July 13, retailing for $19.99. Let us know where you're planning to use one of these to enhance your Tabletop gaming experience.